Palatka Post 3349 Commander Jerry Donnelly submitted David Burch to VFW Department as a candidate for Florida Fireman of the year. David was selected and will be presented his awards on March 12, 2018, 7 PM, at Bostwick Community Center.
This is the second year that Palatka has submitted a state winner. Last year it was EMT of the year and this year Fireman of the year
Gerald Donnelly and other representatives from the Palatka VFW Post 3349 honored Station 21 VFD Chief David Burch with the VFW Firefighter of the Year Award. It was also announced that David was selected to receive the State of Florida VFW Fire Fighter of the Year Award and will receive it April 21st at 10am, at Palatka VFW Post 3349 on the corner of Palm Ave and Reid St. Please help us congratulate and thank Chief Burch for his tireless efforts to serve this community.
.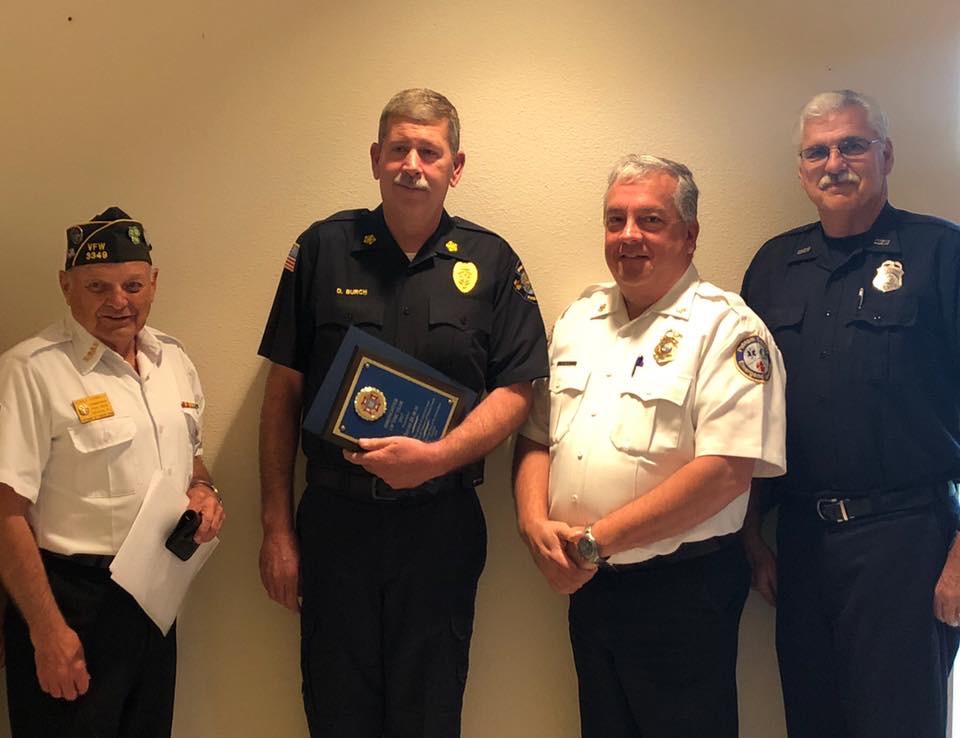 Pictured from left to right are Gerald Donnelly, David Burch, Chief Quin Romay and Fred Lanier